​Professional photographer "Nude & Erotic" / photo studio in Karlsruhe, Heilbronn, Pforzheim for extraordinary nude photos

The choice of a nude photographer should be made carefully. After all, nude photography is the most demanding kind of photography. Not necessarily Something for any photo studio in Karlsruhe (Innenstadt, Nordweststadt, Weststadt, Südweststadt, Oststadt...) and surroundings, if you are looking for much more than the usual standard. A lot of experience, empathy of the nude photographer and last but not least the most modern technology and fancy locations guarantee you an unforgettable photo shoot and very special nude pictures you will be proud of. Even without model experience or "perfect" model measurements.

The photo studio of Kristian Liebrand in Bochum offers you the complete package for your nude shooting. Without time limit and with many highlights such as digital body painting.
​My customers come from all over Germany and neighboring countries.

Many combine the photo shoot with a short vacation in the Ruhr area or in the neighboring Sauerland.

Take a look at the nude photography gallery and get inspired.

For questions about the nude shooting and for an appointment, I am happy to help.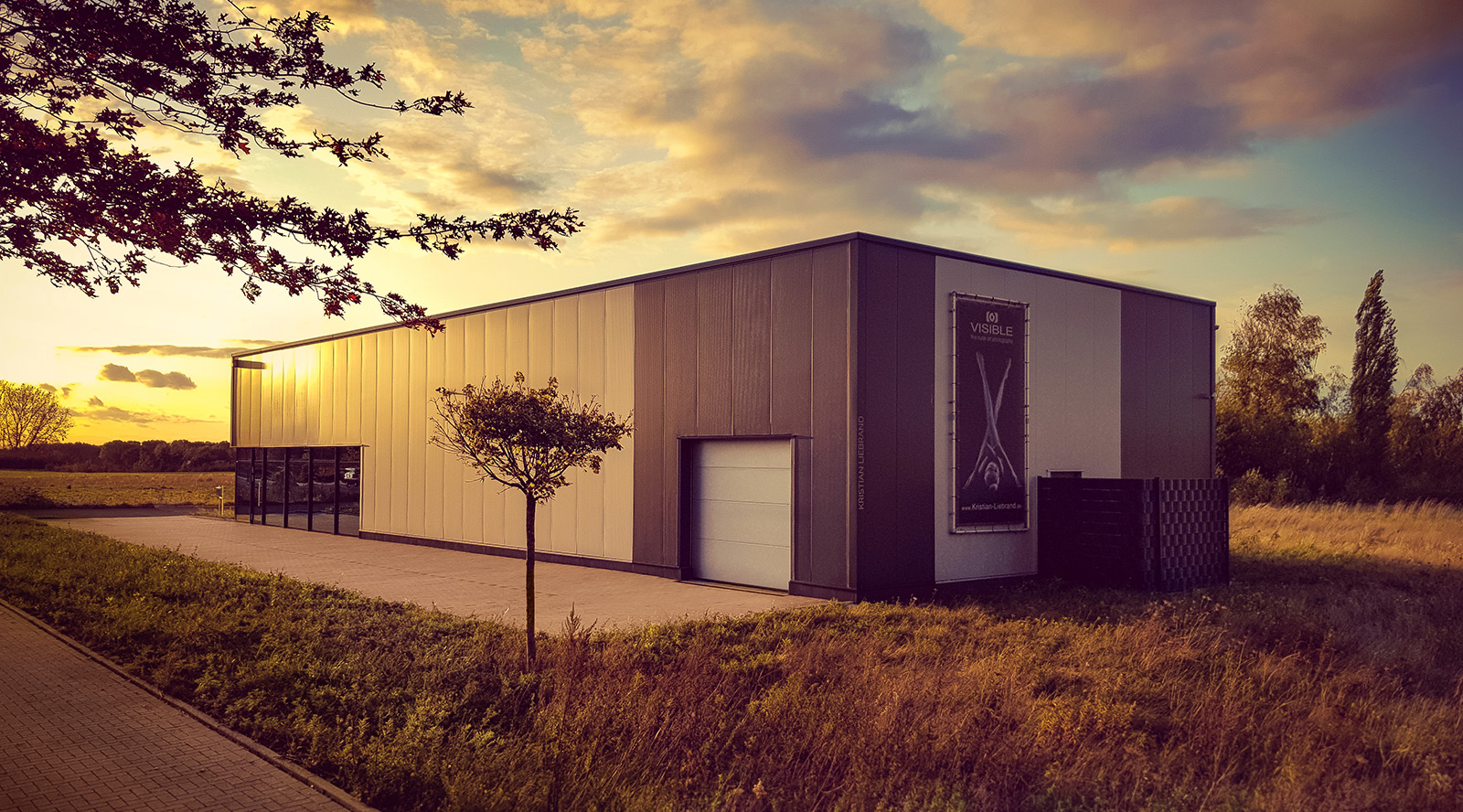 ​The unique photo studio with 11 photo backdrops for your special nude shooting
​No time limit
​A whole photo shoot day just for you and your beauty.
No clock ticking in the background here.
​Type appropriate image editing
​Image editing with the latest software, a trained eye and a lot of flair for authentic photos.
​For every woman
​Let yourself be surprised how I put you in scene. With the right perspective, light & shadow and a favorable pose easier than you think. From 18 to 99 years, from skinny to curvy.
100% ​Discretion
​No one but you and I will see your photos - no one will know you were here. After the photo shoot and the encrypted photo delivery, your photos will be irrevocably deleted.
​Makeup artist
​The perfect look for your photo shoot. My trained make-up artist team conjures up the perfect make-up and a wonderful hairstyling.
100 ​Possibilities
​The photo studio offers you on 360 square meters incomparable many possibilities for very special nude photos / lingerie photos.
​Digital body painting
​Have your body transformed into a colorful work of art without holding still for hours. Digital body paintings for body landscapes are included in the price.
International awarded
​Kristian Liebrand has specialized exclusively in nude photography of women since 2008 and has received more than 60 international
awards for his nude art photographs.
"...​Danke das mir deine Sichtweise gezeigt hast und das du den Tag zu einem unvergesslichen Tag gemacht hast, an den ich immer mit Freude zurück denken werde..."
"...​​Es gibt Dinge, die man einmal im Leben gemacht haben und sich gönnen sollte. Ein Fotoshooting bei Dir gehört definitiv dazu...."
"...​​Ich werde diesen Tag nie vergessen, und die Fotos zeigen mir immer wieder, wie ich von anderen gesehen werde. Sie helfen mir, Selbstzweifel wegzuwischen und geben mir ein große Portion Lebensfreude..."
"...​​​ Abgeschnitten vom Alltag und hineinsinken in eine andere Welt. Die Fotos sind wahre Kunstwerke..."
"...​​​ ​Ich hätte im Traum nicht gedacht, dass auch ich so hübsch bin oder einen solchen Körper habe wie seine abgebildeten Models, doch er hat es mit seinen unbearbeiteten Bildern gezeigt..."
"...​​​ ​Wir Frauen haben den größten Kritiker in uns. Ich kann natürlich nur von mir sprechen. Aber du schaffst es, dass dieser Kritiker auch mal Sendepause hat und hast mich mit einem wundervollen Gefühl nach Hause fahren lassen. .."
"...​​​ ​​Du verstehst deine Leidenschaft nicht nur in Punkto Perfektion und Fachkompetenz, sondern vergisst das Menschliche dabei nicht. In meinen Augen erfüllst du einen höheren Zweck mit deiner Kunst. Einer davon: den Frauen, die Augen zu öffnen, wie schön sie sind..."
"...​​​​ Das Preis/Leistungsverhältnis ist mehr als gerechtfertigt, vorallem wenn man bedenkt das man sowas wahrscheinlich nur einmal im Leben macht und dann möchte man ja auch richtig schöne Fotos und nicht zu irgendeinen Fotografen der Aktfotos neben Bewerbungs und Familienfotos macht ..."
"...​​​​ ​Kristian kümmert sich ab der ersten bis zur letzten Sekunde nur um EUCH. Auch ohne Sekt und Schi Schi hast Du die ganze Zeit vollkommene Entspannung, Ruhe und Spaß. Nach dem Du die Fotos gesehen hast bist Du nur glücklich über das was Du hast und ein Streben nach mehr ist sinnlos. Die glücklichen Momente werden Dich noch ein Weilchen begleiten..."
"...​​​​ ​​Ich bin so froh das ich mich getraut habe! Es war eine einzigartige und wunderbare Erfahrung und vom Ergebnis bin ich überwältigt! Kristian hat es mir ganz leicht gemacht und durch diese angenehme Atmosphäre war es einfach nur ein toller Tag ..."
"...​​​​​das Fotoshooting ist eine große Bereicherung für mein Leben. Ich habe mich neu entdecken und lieben gelernt und neues Selbstbewusstsein bekommen. Ich blicke zurück auf einen erlebnisreichen Tag, den Du so wundervoll gestaltet hast. Mit Deinem tollen Studio und Deiner lieben Art hast Du eine Atmosphäre geschaffen, die es selbst für mich als eher schüchternen Menschen ganz einfach gemacht hat ..."
​Read more customer testimonials